…From Humble Beginnings
1964
IT ALL BEGAN IN 1964
when Tikki and John Newman decided to open a late night coffee house on Exhibition Street in Melbourne, to catch the crowds as they left the theatres. From humble beginnings, this pint sized venue evolved into Tikki & John's Music Hall which featured a fully produced show and restaurant, and soon boasted a waiting list of twelve months. Tikki & John's became a Melbourne institution and set the standard in dinner theatre. This was Australia's first Theatre Restaurant.
This time it was the hustle and bustle of the gangster era that featured in this speakeasy comedy joint, based on the notorious gangster, Squizzy Taylor. The auditorium was alive with the rattle of machine guns and the sound of honky tonk piano. An amazing, professional cast of well known actors brought this theme to life. Teaspoons chained to coffee cups and specially made bottle openers in the shape of a 32 calibre pistol were just some of the innovative concepts that changed the industry.
From Music Hall to Vaudeville, the stage was set for lively entertainment that featured Vaudeville skits as well as guest magician Jules Cafari. Award winning actors Terry Norris, Annie Phelan, Ernie Bourne and Brian Hannan featured in the talented cast. This was the last production in the original Tikki and John's theatre. Sadly this historic building was demolished in the early 1980's to make way for a carpark.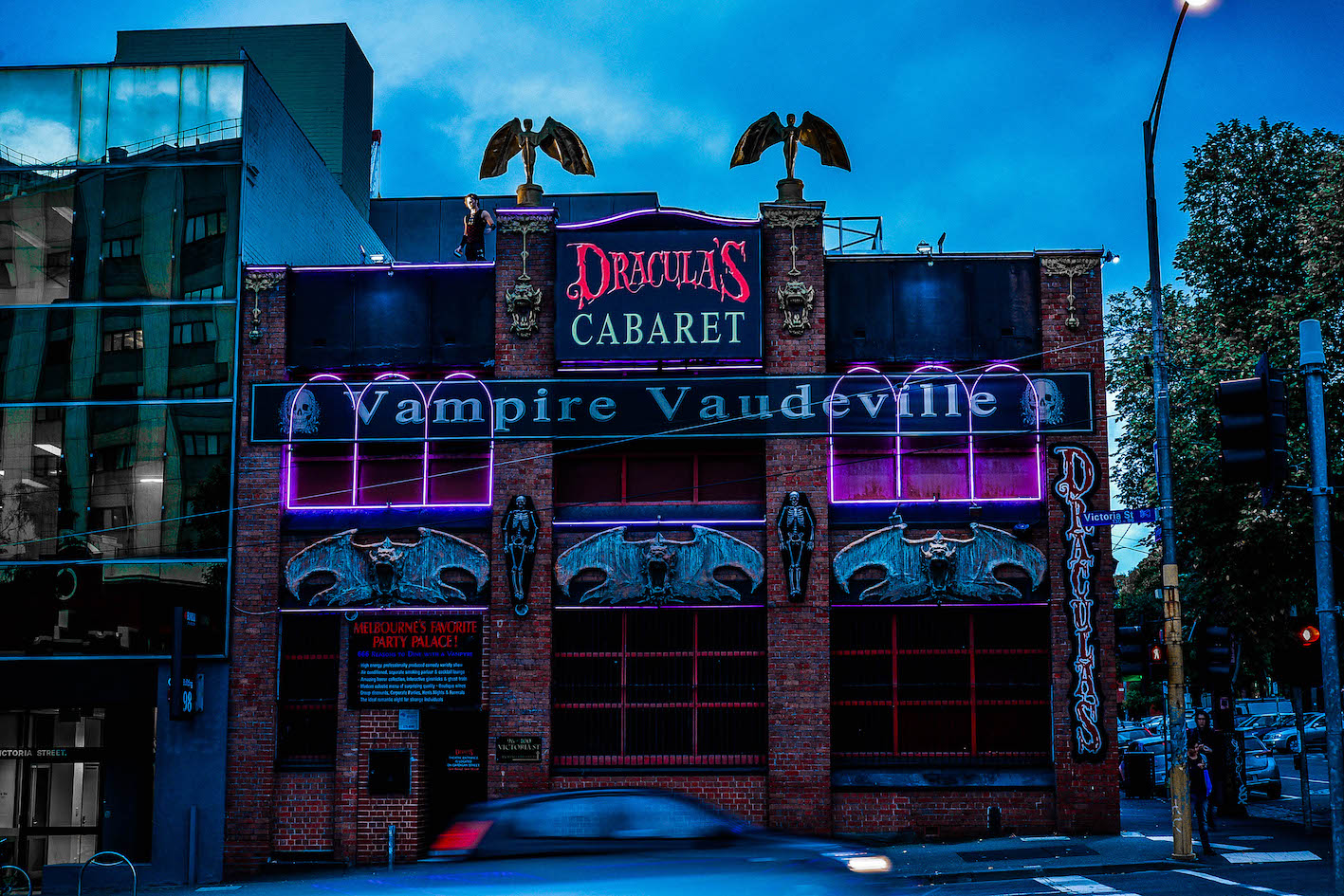 It was a wild experiment but it paid off. Who would have thought that a horror themed comedy venue would be such a scream? Dracula's first opened in Drewery Lane, hidden in an old warehouse in Melbourne's back streets. Based on the successful Rocky Horror Picture Show, zany characters and a haunted castle interior thrilled crowds. Outgrowing the original venue, Dracula's was moved to its Victoria St location in 1990 and became a legendary Melbourne venue.
Combining the highest standard of service and entertainment, Tikki and John Newman teamed up with a talented cast of veteran Australian performers. Newman's Cabaret took the Theatre Restaurant industry to another level of quality. A five star night of music and comedy performed by the original artists.
Designed to entertain the younger genre, CrazyHouse featured the new wave comedy of characters, such as Rocket Snotter and the team of truly insane waiters. The CrazyHouse enjoyed a successful run of over a decade. Contemporary sketch comedy and skits gained a huge Melbourne following. Many now established performers began their show business journey on stage at CrazyHouse.
Off the main drag in a converted shopping centre, Dracula's doors creaked open with all odds stacked against it. Fortunately the locals fell in love with the eccentric comedy and intimate atmosphere and soon the venue became known for the long queue that would stretch to the end of the block. Eventually the cramped little venue was refurbished and became another Newman creation, The Comedy Clinic. The current location between Jupiters Casino and Pacific Fair shopping centre, is a Gold Coast Landmark. For a dinner and show on the Gold Coast it's hard to beat.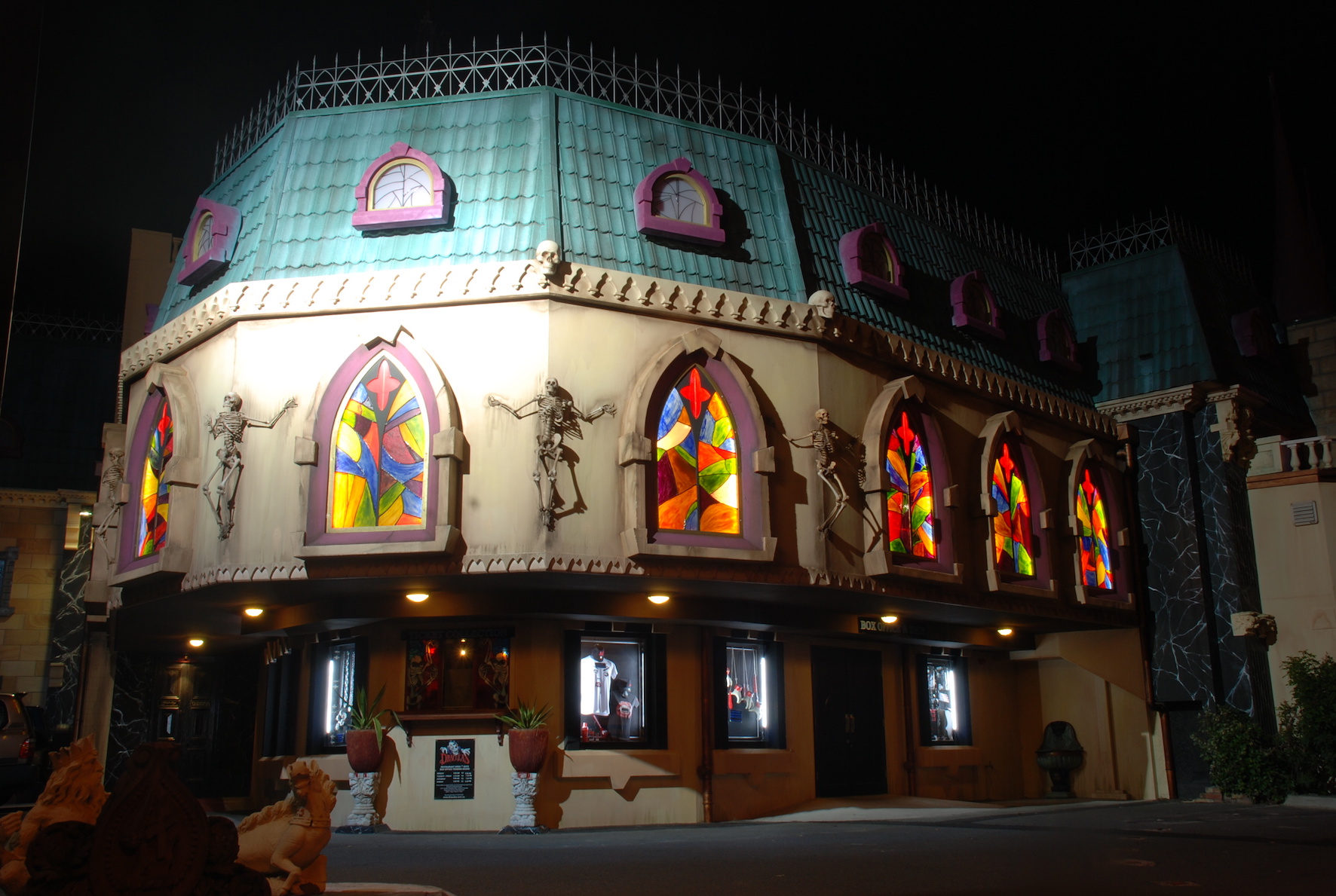 DR SHAGNASTY'S COMEDY CLINIC
Set in the emergency room of a zany hospital, this theatre featured wall to wall medical apparatus, severed limbs and hysterical character waiters. Customers were admitted to a mad night of off- beat, contemporary comedy showcasing some of the Gold Coast's most talented performers.
Australia's first a-la-carte restaurant and bar, set in a multi-level house of horrors with entertainment provided by robotic skeletons. Out growing its floor plan, this tiny theatre had to be completely refurbished. It even sported a tiny 30 seat close-up magic parlour in the basement. Using the latest computer controlled effects, this unique venue added a new dimension to interactive dining.
Where Dracula's provides a night out for the adults, Drax 4 Kids give the little monsters something to scream about! Featuring pumping live rock music, special effects, comedy, puppetry, dancing, interactive games, and amazing aerial circus tricks, it's an unforgettable day out.
Australia's only purpose-built haunt attraction, the Haunted House was created to scare and amaze. Literally built from the ground-up, the Haunted House takes visitors to the Gold Coast underground, where they venture through 5 floors of haunts. A revamp in 2016 saw the introduction of several photo opportunity and selfie spots.
A joint venture project with the Science Centre Singapore, Dracula's creators designed and built a custom 'edutainment' attraction. Aimed at educating primary school aged children, the HBX takes visitors on an exciting journey through different parts of the human body to inspire and excite. Over 250,000 visitors were swallowed by the HBX in its 2.5 year exhibition.
Phobia² explores the science behind fear, in a stimulating, thought provoking and unique educational format. Hosted at the Science Centre Singapore, Phobia² is an amazing walk through educational exhibit exploring ways to overcome fears commonly experienced by adolescents such as public speaking, nightmares and rollercoasters.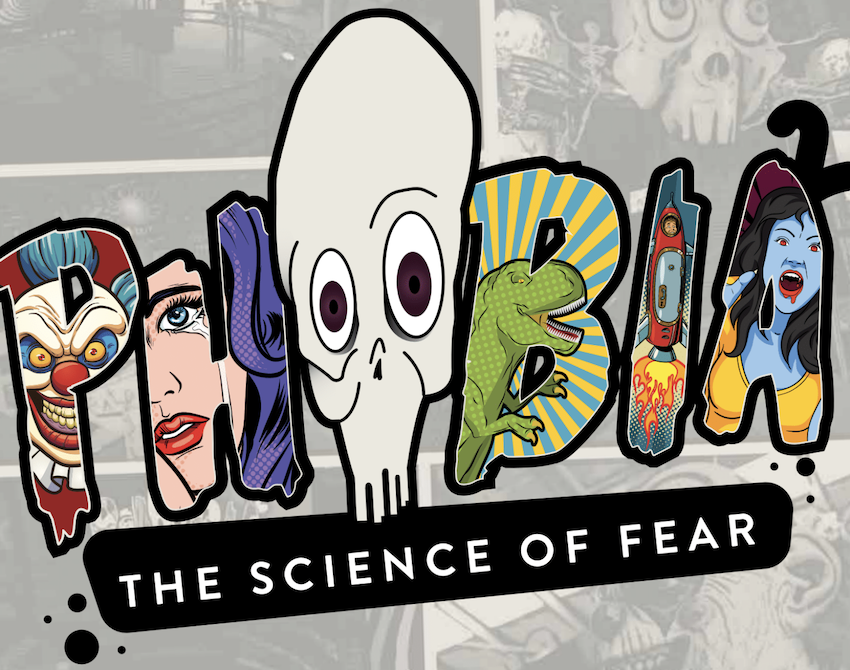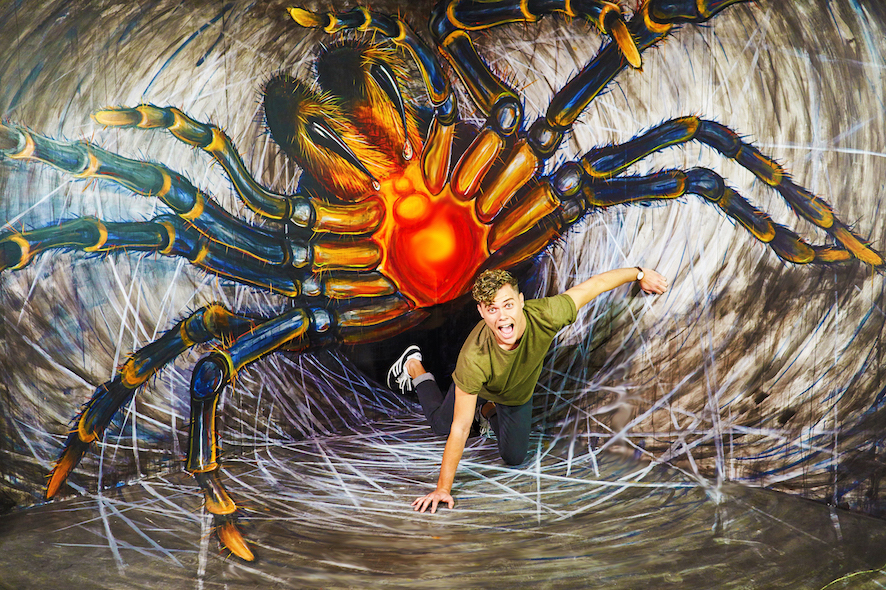 The TrickPic 3D gallery boasts 5 different themes and over 30 interactive scenes including; live scenes with movement, sound, interactive props, optical illusions, and heaps of awesome Aussie creatures, animals & classic Australian scenes!
The amazing artworks transformed into a stage! A fantastic all weather activity that will be loved by the whole family and guaranteed to bring a healthy dose of fun, smiles, and laughter to your day.
Opening December 2019.
Pet Stars is Australia's first pet friendly experience for pampered pooches, favourite felines and their human friends. This dedicated pooch and purr festival features visually exciting rooms filled with pet friendly fun and immersive installations.